Note: If the video skips, you may have a slow connection. Please pause the video for 2-3 minutes before playing. This will give additional time for the video to download.
Call 1-866-598-2030 with Any Questions.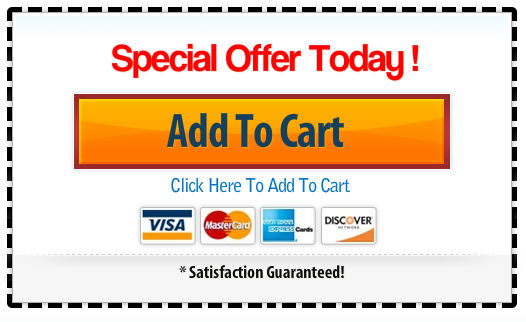 WE HAVE 28 COMMENTS SO FAR...

AJ Olinga says:




Great information. I am an experience investor and am not willing to pay for this information. Should your team be interested in working together, please contact me with a plan of action.

Frank Aleo says:




Marko Great course, support, systems, and people. You and your team Rock!

My account rep. Suzanne Rocks!

I can't wait to be your shining example in my county!

Frank Aleo

Barbara Dixon says:




The information was very interesting and I would love to partner with you on a deal.
Thank You

Nally says:




Marko, the information is great. I bought an apartment complex a year ago and it's going great, but I will like to implement your system or plan, if you can show me the plan of action on how to get the deal and close on it.
Nally.

Ronda says:




Ok, you talk about Short Sales, Foreclosures, Pre-Forclosures, and all, but what about the Free and Clear Properties? I haven't heard you talk about those. Maybe I missed a video. I'll go back and see what I missed.

Again, as usual, you ROCK Marko!!

Rosemarie says:




Thank you JP, and in Croatian "hvala lepa Gospodin" Marko, for sharing your techniques and informative RE investing guidelines. I would like to learn more about investment partnership. Looking forward to your next webinar. Best wishes for a Happy Holiday!

Rebecca says:




Marko! Thanks for your great info's. My biggest concern was funding that "How can I buy properties to make profits w/o using my $$$?" Your methods make my concern relieved. Thus, I ordered your program to start right away. I'm looking forward doing a parnership w/ you & your staff.

Sincerely,
Rebecca

Donna says:




sounds great! i want to partner with Marko..i do not mind sharing
my income as long as i am learning the correct way to make any
amount of money to help my husband to retire early and take care of my brother who was just in an accident.

thanks
donna

Luis Hernandez says:




Hello Marko,

The information is great and I can't wait to partner up with you and split my profits if it means getting more deals and learning more from you.

Luis

Yen Ho says:




Thank you Mr Rubel for the special DVD still on my website , so I have
continued in watching and learning. I wish to have your help in the future when the need comes. Again, thank you for your consideration and kindness. Yen ho.

Ms. J says:




Im a realtor out on NJ. great info. marko. I have had a few deals for investors. AJ, you are right but do you know ALL of the small nuances that makes the difference between 25k and much bigger profits in shorter time, no carrying cost, no rehab, no headaches. but of course you know all of this, so why are you here? they don't need you, you really need them to take your business to the next level, why else would you be here. Good Luck my friend

Yvonne Henry says:




I am interested in learning more my mentor Marko Rubel
but I'm cautioned about the Amount. I am not at my house and must wait until tomorrow I like what I hear

ozzie says:




I joined your system ,last Safurday I was sceptical about licenseing in Phoenix ,I sent U an email a week ago ,still awaiting an answer?

Barbara Dixon says:




Hi Marko,
This is great, but does it also work since the market has changed? This is a sellers market now.

Yen Ho says:




Thank you Marko for the DVD is still here. We always wish your help
when we have chance to reunite with my son in California… May God
bless all good things to you and your family. YH

Randolph Wynn says:




Mr. Marko Rubel, I can truly say, I was impress by the information I received. Thanks so much.

carzell says:




Greatest program ever

stella mayeux says:




Hi Marko, Yes I joined up with you four days ago, and yes I am skeptical. I have a lot to learn AND THAT'S OK i'M READY. i WILL FIND OUT IF THIS WILL WORK WITHIN 30 DAYS. i BELIEVE BEING SKEPTICAL IS NORMAL AND WISE. THANK YOU

Claude says:




How can one not be impressed with the presentation. One extra challenge for me. I live in Canada; so can I do it from there and fly over when it's time to close?
Thanks for any advise I could get.

Kerry says:




Marco, excellent opportunity. Real estate deal's are all about funding. I have no money or credit, but a desire to learn a proven system.

GEORGE says:




MARKO I LIKE THE INFORMATION AND AM LOOKING FORWARD TO BE IN PARTNERSHIP WITH YOU AND YOUR STAFF

Robby K. Saint Cyr says:




I need funding for my self and clients.

Patrice says:




.I want to partner with Marko . Program sound wonderful , coming out of bankruptcy, brought a program a few months ago for 2.000 making my cash flow short with no results.Want to buy the program in January. but I'm sitting on ready right now 79700 is so worth it

von says:




these are the best systems that I have seen in 30 years, backed by honesty and sincerity which is rare these days. thank you thank you thank you marko.

Manfred E. Muller says:




Great and thanks Mrs. Marko.

gene says:




to long

gene says:




to long

Josef Schneider says:




After five years, trying different courses, spending tens of thousands of dollars, I found a course, which is offering everything,
including a credibility support, needed for a real success.